Lilburn Garage Door Spring Repairs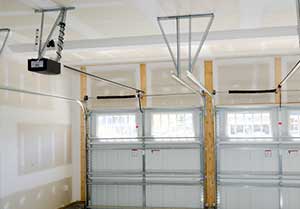 Your garage door springs work tirelessly every day to lift and lower your heavy wood or metal garage door. They are usually so dependable that we scarcely think about them; until they stop working, that is! If your garage door starts to rise, only to suddenly fall back down, then you have damaged springs and need the professional help of Lilburn GA Garage Door! We expertly and affordably service your residential garage door springs. Our service includes safety conscious repair work, convenient mobile assistance and the best rates. Call us to find out more. Price quotes as well as additional details are free and most welcome!
Call Us: (678) 509-8454
Q: Is it true that I can void my warranty by trying to repair my own springs?
A: Don't try it! People are injured every year by trying to do their own spring repair. These metal coils are strong enough to control your heavy garage door for years on end so they are not to be taken lightly. Property damage, bodily injury and worse can happen as well as warranty voidance. Besides, our Lilburn GA Garage Door service is convenient and quite affordable so why not let us repair your springs? You have better things to do!
Call Now: (678) 509-8454
Call Lilburn GA Garage Door and get access to:
Full warranty coverage
Residential garage door springs repair
24/7 emergency service
25 point safety inspections
Quick service; often same day!
And lots more!
Lilburn GA Garage Door can breathe new life into your garage door springs! You'll save money and get years of reliable spring use, once more!
Call Today: (678) 509-8454
Lilburn GA Garage Door
Locksmith Service 24 Hours a Day
Dispatch Address:
5235 Sterling Trace Ct NW
,
Lilburn
,
GA
30047
Email:
help@garagedoorrepairlilburn.net
Phone:
(678) 509-8454
www.garagedoorrepairlilburn.net